Looking for wall décor ideas to refresh your space? Those empty walls are filled with possibilities—and a few additions can make a house feel like a home. In this article, we are going to review some of the wall décor ideas that are easy to do.
1. Large-scale art
An oversized painting or photograph will not only command attention and set the tone in a space.
To add on that, it also amplifies the dimension of a small room making it appear larger.
When choosing a painting or a photograph always remember the theme colours of your room. Choose something that goes well with them.
2. Gallery wall
You can choose to have a collection of photos and paintings that go well with one another.
This not only gives a room a sense of depth but also creates a focal point for your space.
Most importantly, mix up the sizes and keep the photos or paintings straight and leveled.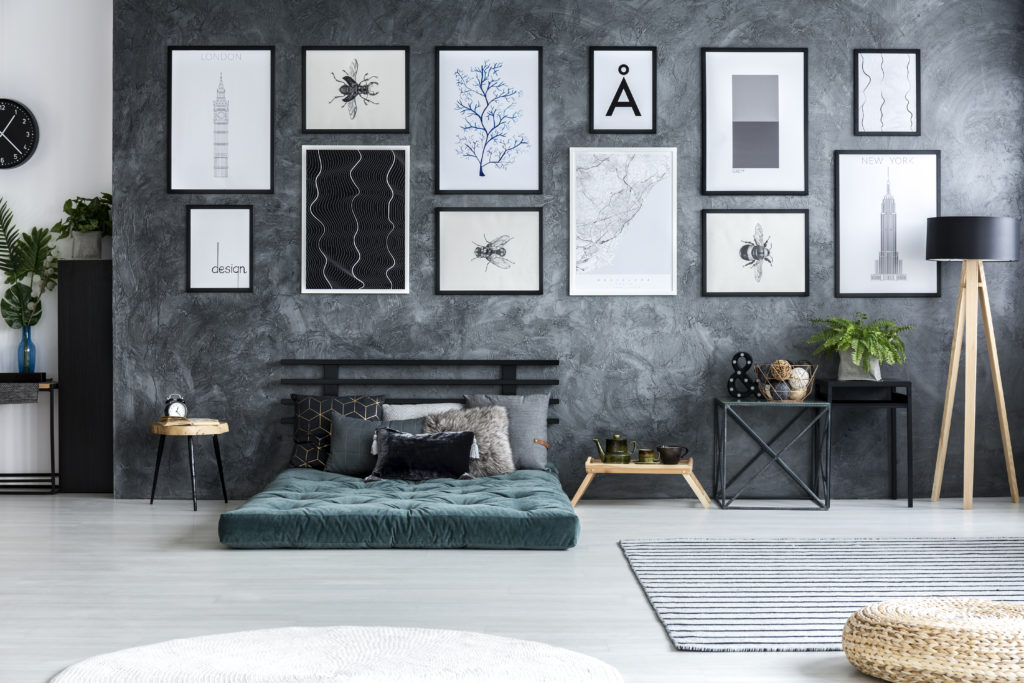 3. Hang mirrors
A mirror is a perfect piece to make the space feel lighter and more open. Additionally, they make small rooms appear larger.
Aesthetic Mirrors like the one in the image below can
act as a focal point for your room.
Lastly, mirrors make your room look expensive read on to 10 inexpensive ways to make your house look expensive.
I will recommend diamond interiors if you want quality pieces.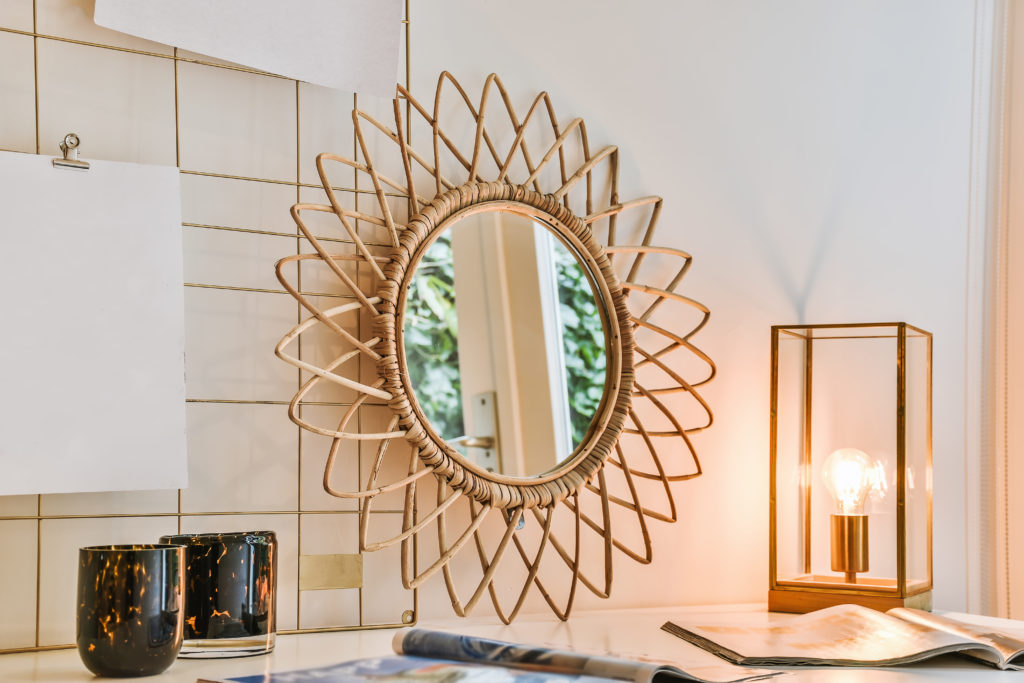 4.Wall baskets
Using baskets as décor is the sort of strategy that adds beauty and texture to a space. It's also a budget-friendly way to decorate large wall areas.
Wall baskets are go really well with an afro-themed house.
Whenever creating arrangements, I recommend an odd number. The exact number will depend on basket sizes and the space you're trying to fill. You can even overlap baskets, but don't hang any too far apart.
Buy baskets from at africa yetu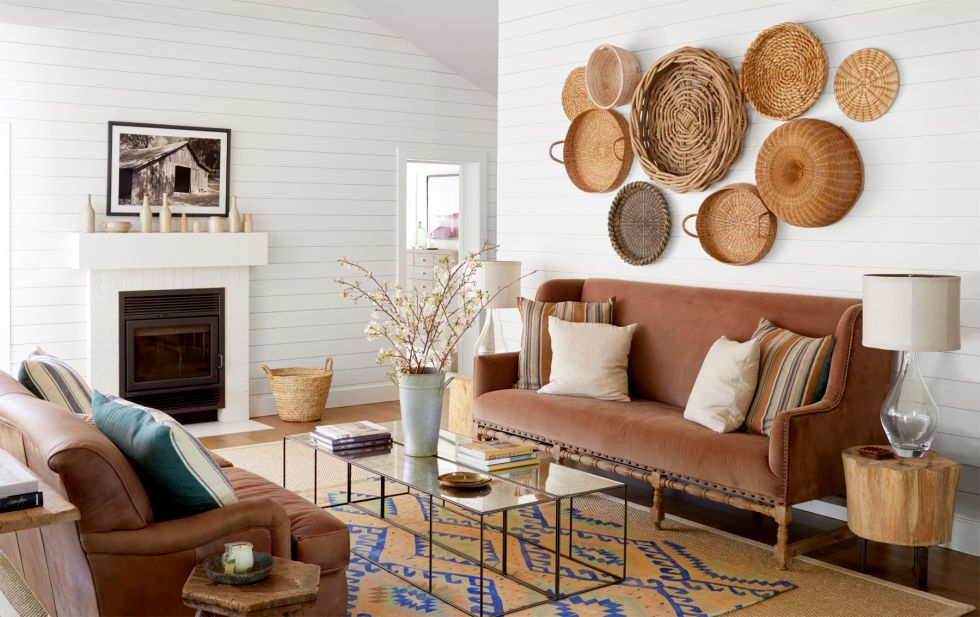 5.Green walls
You can also try hanging or mounting plants. They not only add greenery to your space but also gives walls an aesthetic feel. When it comes to plants I will highly recommend faux plants. They are easier to maintain.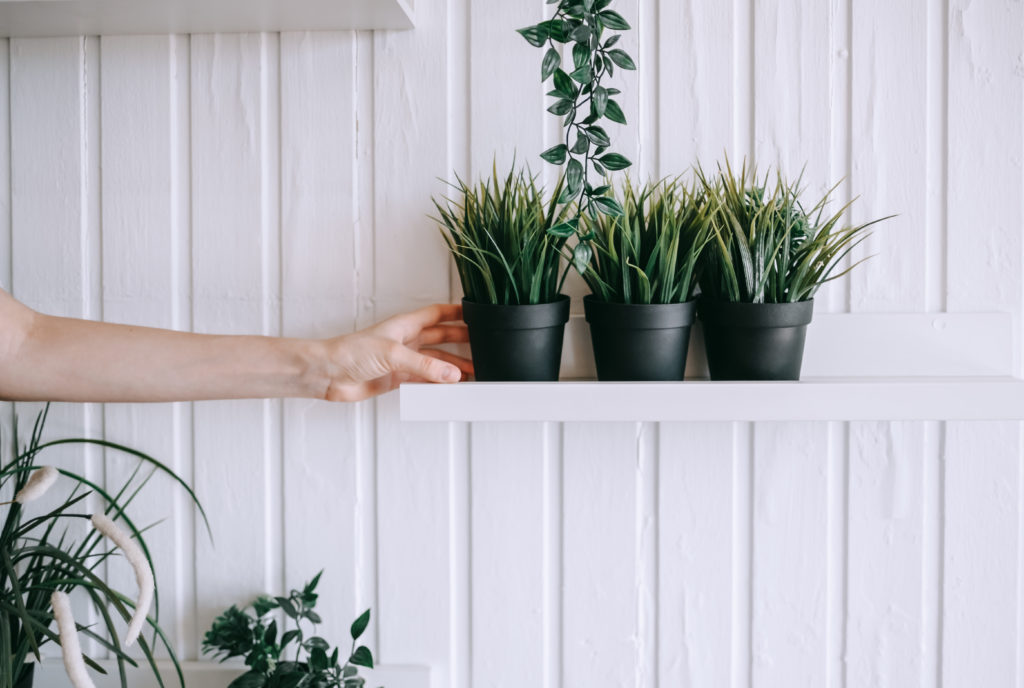 The bottom Line
Modern walls are not meant to stay empty and any décor of your liking but remember the golden rules we've stated in each décor. For more information kindly email us at info@mintvillas.co.ke.